Stock LT1 Baseline
Our '97 Camaro took a short trip to Hutter Performance in Northeast Ohio for a dyno baseline before any changes were made. With 264 hp and 284 lb-ft to the rear wheels, our baseline results were better than we expected from this 20 year-old, 64K mile, stock LT1 engine. The car was purchased with a cold air intake and Borla cat-back exhaust already installed.
We had a little fuel problem on our way back to the shop...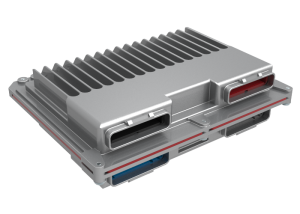 BEHIND THE SCENES...
OUT OF GAS
Never trust a 20 year-old fuel level sending unit. Chris made it to the pump with an empty tank.

HOME ON A FLATBED
An empty tank burned up our fuel pump. Now 15 gallons of fuel in the tank.

15 GALLONS HAVE TO GO!
Connected a hose to the return line under the driver seat area. Our local auto parts store sells this 5/16" fitting.

FINGERS CROSSED...
Pressurized the tank to start the flow. A shop rag and air hose were used at the filler neck.

SUCCESS!
This method allowed us to drain about 8 gallons of gas. We'd rather wrestle with the remaining 7 gallons than 15.