Welcome to EFI Connection
Our site has more Crank and Cam Signal Kits, Connectors, Terminals, and Professional Series ECU Extensions than ever before! We offer a range of wiring harnesses perfect for your injection system, fuel pump, and fuel injectors - all made with the proper TXL wire to complete your project.
Modernize Your Early SBC, VI Gen BBC, TPI, LT1 / LT4 Engine
Our EFI 24x™and EFI 58x™ Product Lines bring Gen III LS1 PCM control and Gen IV LS3 ECM control to these popular engines. In 2008, we pioneered one crank and cam signal solution for an engine to use the popular LS-series electronics. It has now grown to 5 or more engine types and over 50 conversion kit options to suit your project. Use our EFI 24x and EFI 58x product lines are the best to replace the troublesome LT1 optispark distributor. They have enabled amazing potential for these engines; even 8,000 rpm capabilities! You can even use it to update that old crate engine you have laying around.
BenchForce™ has moved!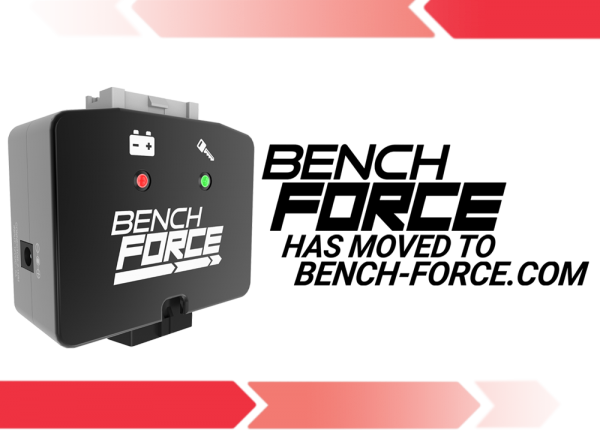 Check out the information and navigate through to the new home of BenchForce™, PowerBlock™ and all the harnesses and accessories you will need for your bench programming needs.
Huge Inventory of GM Connectors
Are you looking for that hard-to-find connector for your GM fuel injection harness? No knock-offs here. We stock Delphi, Molex, Bosch, Kostal, and Yazaki connectors to allow you to properly service your GM harness. You can utilize the menus at the top of each page, or click here to see our connectors.
EFI Connection is your DIY Headquarters
We offer the quality Automotive TXL Wire, terminals, and connectors you will need to assemble or modify a GM fuel injection harness for your project. Do it yourself!
EFI Connection recommends Rennsteig Tools to give your project the professional finish it deserves. Rennsteig Tools offers a wide variety of options for your harness production or repair needs. One of our favorites, built for everyone to use is the Rennsteig MultiStrip® 10 Self-Adjusting Insulation Stripper.