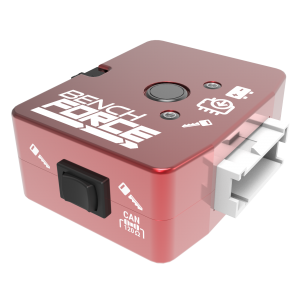 PowerBlock™ switch assemblies are compatible with all of our J1939 ECU programming harnesses. CNC machined aluminum housings contain a circuit board with high quality Delphi connections, 5 amp reset-able fuse protection, and switchable CAN termination. 
Anodized red PowerBlock™ IV switch assemblies add a top flush-mounted momentary switch for use with Cummins ROM boot feature.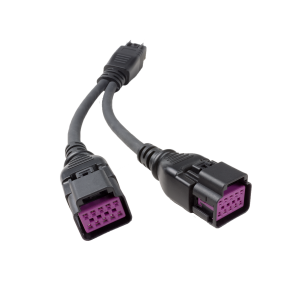 Power cables, J1939 related harnesses, and Y-splitter for use with PowerBlock™ switch assemblies.
Programming harnesses for Cummins heavy duty vehicle and off-highway engine ECUs.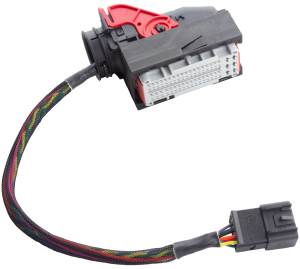 NEW! J1939 programming harnesses for International® truck engines.